Weather Strip
for iPhone and iPad
Forecasts at a glance. Groundbreaking accuracy and detail.
Use the interactive map to see forecasts for any location in the world — including mountains, trails, lakes, and literally anywhere you place a marker.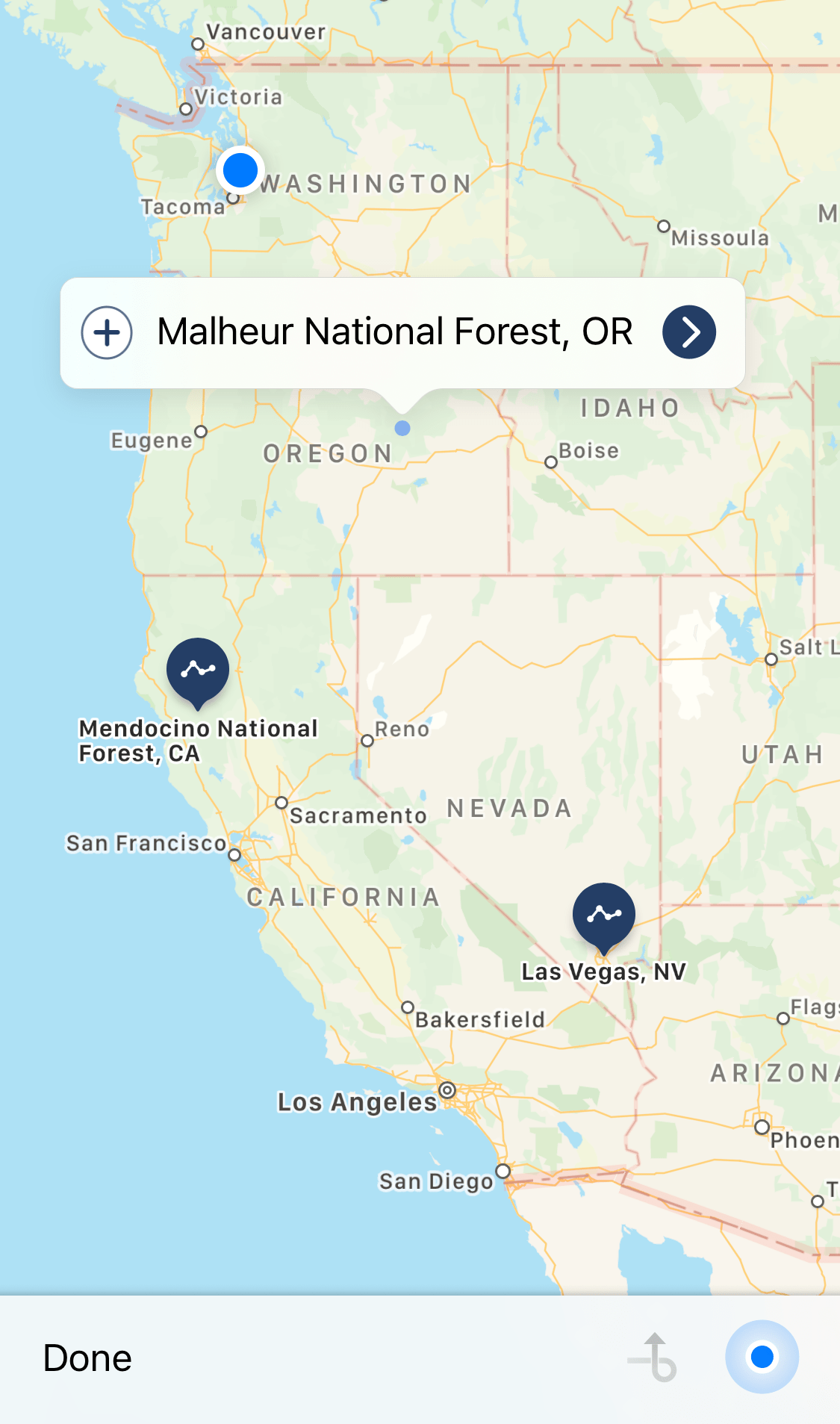 Home screen widgets set a new record for the most detailed weather forecasts ever displayed in such a small space. Eight styles are available, ranging from a close-up of the next few hours to an ultra-compact glance at the week ahead.
Extreme weather warnings are shown directly on the forecast timeline, so you can see exactly when the danger is expected — including storms, fires, hurricanes, flooding, landslides, and everything else tracked by NOAA meteorologists (not available in all areas).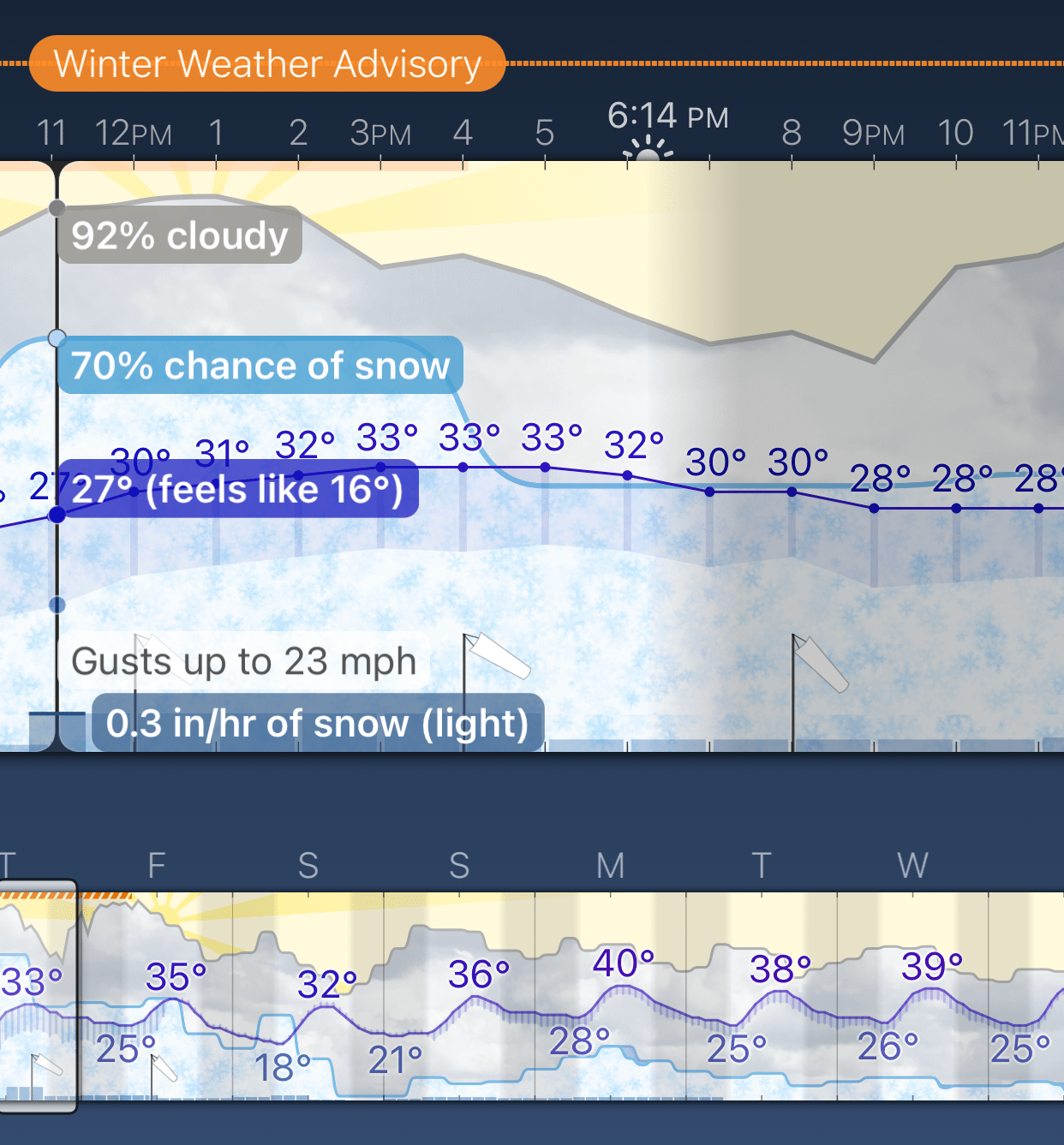 We take privacy seriously with NO ads, NO tracking, and NO third-party analytics. Weather Strip only stores location data on your local device, and it always uses approximate locations when requesting weather forecasts.
Weather Strip also respects your data plan, with optional background app refresh that automatically learns your habits, and the ability to view your recent forecasts even when your connection drops.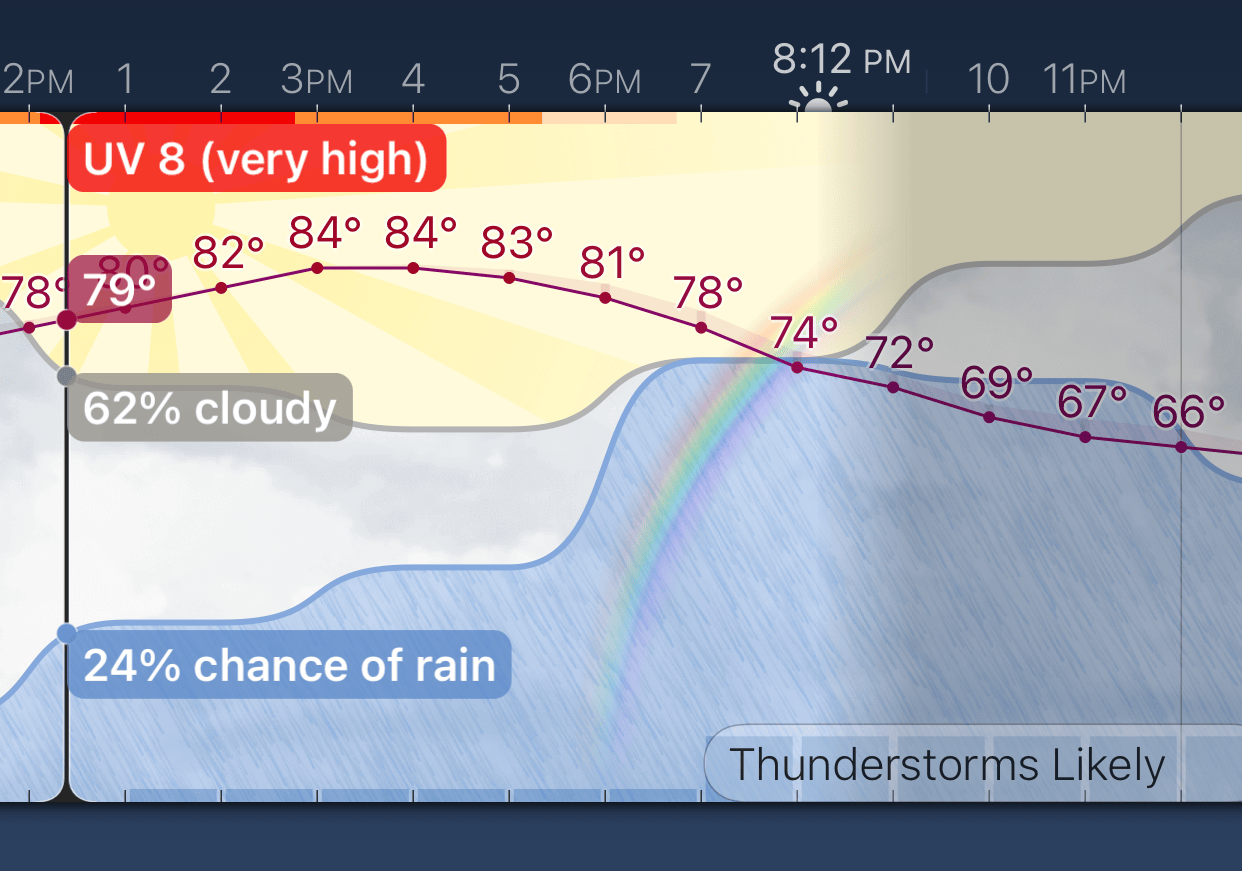 Designed by data visualization researcher Robin Stewart to help everyone enjoy the outdoors.
Reviews
"Clever, useful, original presentation of weather data."
-John Gruber (inventor of Markdown)
"Instant new favorite weather app: Weather Strip. The weather timeline is the best weather visualization around."
-Jason Kottke (inventor of permalinks)
"Haven't been as excited about something like this since the (original) Dark Sky. Subscribed."
-Loren Brichter (creator of Tweetie)
"Oh hallelujah — someone redesigned the weather underground weather viz (which is bar-none the best weather viz around) and made it more beautiful and uncoupled from IBM ownership."
-Craig Mod (author and technologist)
---
From the App Store:
"Absolutely love this weather app. Everything you want to know about current and upcoming weather in a single concise overview." -pfvernon2
"Really well thought out and designed. Easily 10 out of 5 stars." -stephen04jones
"What a refreshing take on weather! The display and functions are so simple and clean. The weather strip is so easy to read and understand. Very well done!" -Gpsjake
"Simple, accurate. A pleasure. This app shows the author's expertise in data presentation. It's all there, clearly and uncluttered." -uinazi
"Work of art! Beautiful. Efficient. A treat for the eyes!" -ChrisRodricks
"Absolutely the best weather App. Gets to the point in a simple graphical way without fluff. Keep up the great work." -GeaMann
"This is the easiest-to-use display of the weather forecast I've seen." -fgamador
"Words cannot describe how wonderfully and beautifully this app displays weather information." -joshuatbrown
Get updates
Weather Strip is currently available globally on iPhone, iPad, and Mac.
Sign up to get notified about additional platforms or other major updates:
Follow on Twitter: @WeatherStripApp